Already in its 9th year, the annual day of load securement took place in Essen on May 21st. Organized in cooperation with the logistics association and the regional BVL chapter Ruhr, this year's motto was "Hands-On Load Securement (Ladungssicherung zum Anfassen)".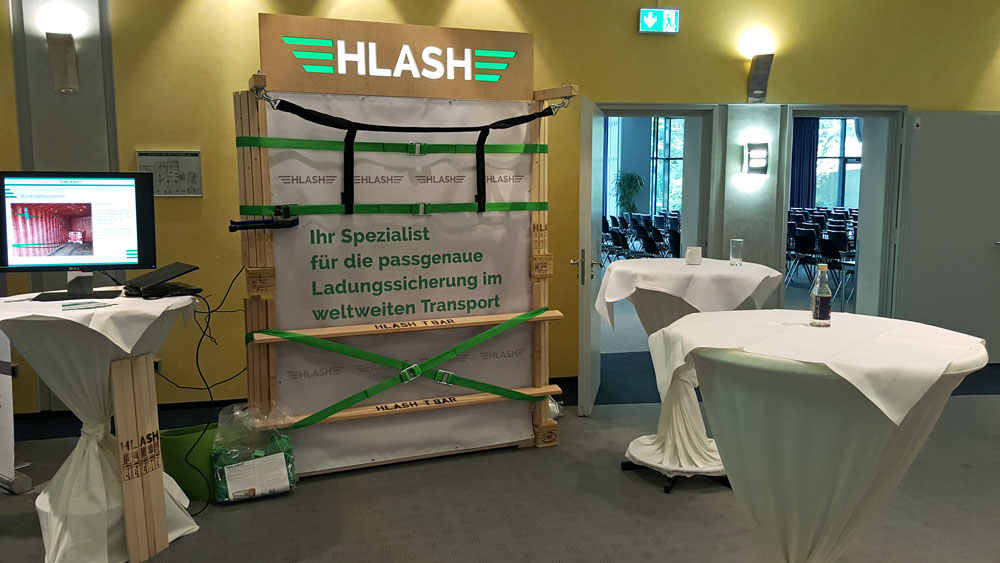 Thanks to selected speakers, workshops and live events, the day offered plenty of hands-on experience for the participants. Our team from HLash GmbH offered new insights into current load securement developments, including CTU Code compliant systems for all kinds of unit loads in containers as well as experiences with the new steel floor containers (such as Hapag Lloyds 20' steel floor containers).
We would like to thank all the participants and also the organizing organizations, such as BVLs regional chapter and Evonik Industries for the active participation and interesting discussions.

We look forward to meeting you at one of our next events. If you are interested in what HLash can do to optimize your cargo safety in containers, please feel free to contact us.
Julia Knaack
Press and public relations
Bruehl, 25.05.2016